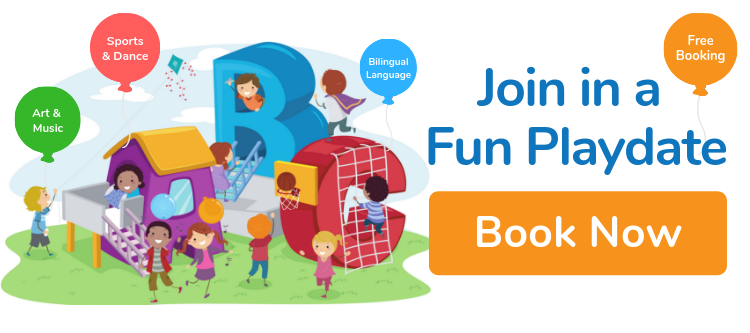 Oz Education Alexandria child care centre offers exceptional long day care for babies, toddlers and preschoolers. The centre offers a safe and nurturing environment where every child is valued, loved and supported. Places for 2019 are filling fast. To secure a place, call us on 1300 644 125 or enrol today.
Why you'll love our Alexandria child care centre
Caring, passionate and qualified educators.
Personalised play-based learning for all age groups.
High quality preschool program supported by award-winning resources MathSeeds and Reading Eggs.
Weekly Mandarin language classes.
Weekly dance classes  – Ballet, Hip Hop, Jazz and Rhythmic
Weekly sports and fitness – AFL, Hockey, Tennis and Cricket.
Fun community events all year round.
Free on-site dental, hearing and eye sight assessments.
Free nappies and bed sheets.
Four freshly prepared, nutritious meals each day.
A secured app that updates you on key learning outcomes.
Opens for 52 weeks in a year, from 7am to 6pm (Monday to Friday).
Flexible 11 hour, 10 hour or 9 hour sessions to help you save on your child care costs. Call us at 1300 644 125 or visit us to find out how you can maximise your childcare subsidy.
Secure a place for 2019

Places for 2019 are filling fast. Don't miss out! To secure a place, call us on 1300 644 125 or enrol today.
Book Now
Alexandria Childcare Centre Gallery
Hear from our parents
Kat
"Our baby has been at Alexandria child care centre since she was 4 month.. It is so hard leaving them the first day but I could check in whenever I wanted. The room leaders are consistent and the director always replies back to emails or questions within 24- 48hrs which is great! Our baby is 1 now and she never wants to leave care when we pick her up.. She loves her teachers reaching out for them when we arrive. She comes home every week with some new and cute skill. Not to mention the paintings and artwork we get from their activities."
"They have CCTV through out and a secure entry. The play areas are safe with no steep hills or strange potential fall zones. They cook food in house fresh. The best thing is the hellos we get from management and staff when we come in. Everyone looks happy to be there which is nice. Most of all we feel like our baby is loved."
Katie
"
We are very happy with the care provided to our two year old son at Alexandria child care centre. Nonie, Suhee, Amie and Yan are doing great job to keep the kids happy and entertained the whole time. I could never provide so many activates and fun at home. My son is shy so the first 3 months were hard for him, but now he doesn't want to go home!"
"Moreover I have never seen such a dedicated director before, Sandra is doing exceptional work, she is involved in each room and she knows all the kids and their families. I am very happy that we chose Oz Eduction Alexandria child care centre as it makes me feel good knowing that my boy is well looked after while I am at work."
Find Oz Education Alexandria
4B Huntley Street, 'The Woolstores, Alexandria l 02-8399 3504
Conveniently located at The Woolstores in Alexandria, Alexandria child care centre is surrounded by trendy cafés, offices and parks. It is only a 10 minute drive to Sydney CBD and a 5 minute walk from Sydney Park. The purpose built facility houses five air-conditioned classrooms designed to enhance each child's learning and two large playgrounds to promote creative exploration and physical activity. For the safety and convenience of our families, our Alexandria centre offers secure coded keypad entrances, pick-up procedures and a covered, onsite parking.

Follow us on Facebook
Inspiring a love for learning
Stimulating, play-based learning experiences..
Interactive fun with Science