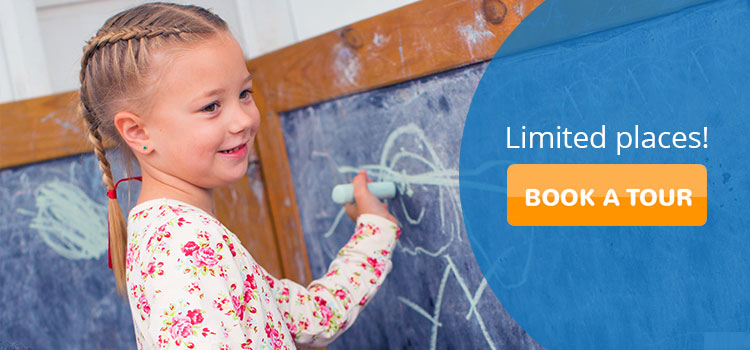 Oz Education Engadine Childcare is a warm and cosy home-away-from-home where every child learns to love and love to learn. For more information, please call us at 1300 644 125 or book a tour today.
Why you'll love Oz Education Engadine childcare
A stimulating indoor and outdoor curriculum that encourages creative exploration and play-based learning.
Our  Advantage Preschool Program that helps little ones develop new skills and prepare for big school.
Caring teaching staff who are university qualified, permanently employed and trained regularly.
Four freshly prepared and nutritious meals, each day.
Cost-free baby provisions like baby nappies.
A comprehensive range of extra-curricular activities to meet your child's unique needs, skills and interest, from language, sport to dance.
Regular on-site dental, sight and hearing tests.
Visit our Engadine centre
We welcome you to visit our centre and find out more. Please contact us or call 1300 644 125.
Book a Tour
What our Engadine community says
Jenni
"Our son Toby has been attending Oz Education Engadine since January 2014.
I was initially quite apprehensive about leaving him in care however immediately comforted by the centre's warm environment and friendly staff. We have been nothing but happy with Oz Education Engadine's professional management and we thank you for providing our son with such a happy and secure environment each week.
Toby enjoys attending "Kindy" and this is indicative of the wonderful staff, management, programs, interactions and resources.
We look forward to many more years with the centre!"
Melissa
"My daughter Mollie started at Oz Education Engadine in the middle of 2014. At first, she was overwhelmed and unsettled however the staff were happy, friendly, nurturing and accommodating to the needs of all children which I found to be reassuring. This helped her transition from the home to school environment to be smooth and positive.
Mollie has established a lovely connection with her educators and enjoys every minute she spends with them. I find that the centre delivers a clean, safe and supportive environment, offering opportunities for diverse learning experiences. Our journey has been pleasant and positive and we look forward to the years ahead. "
Find our Engadine centre
82 Caldarra Avenue, Engadine 2233 l 02- 9520 3963
Oz Education Engadine is located in a quiet and peaceful part of Engadine yet it's only a minute's drive from the local shopping centre. The Centre houses two classrooms and spacious outdoor areas and offers on-site parking which makes drop-offs and pick-ups safer and more convenient for our families.

Keep in Touch
Subscribe to our eNews and receive regular updates, events and special offers.
Subscribe