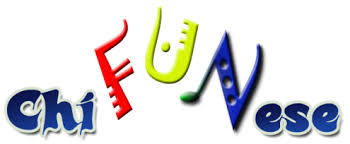 Oz Education Early Learning Centres has teamed up with our wonderful friends at Chi-FUN-ese with an exciting extra-curricular program that offers a weekly Chinese culture class to our children!
Children will learn the Mandarin language and Chinese culture through interactive games, songs, art & craft, stories and many other exciting experiences that introduce a world of culture to our learning and environments.
The Chi-FUN-ese program enriches children's learning and development through:
improving their communication skills through learning another valuable language
developing cognitive skills and strengthen the link between the left and right sides of the brain through learning a pictorial and tonal language
enhancing sensory motor skills through hands-on learning
building a sense of identity for children of Chinese background
building a connection to the local Chinese community amongst all nationalities
developing a better understanding and appreciation of diversity in our ever-changing world
You can view the curriculum here!
Classes run all year round at each centre and will be held on 1 or 2 days per week; days determined by interest and attendance. To find out more, contact us on 1300 644 125!