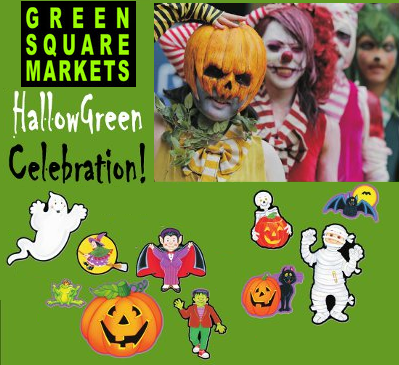 The Rotary Club of South Sydney brought the excitement of Halloween to the Green Square Markets this year and to join in with the local festivities, Oz Education teamed up with other local businesses to bring a sustainable version of Halloween to the community in the beautiful Joynton Park, Zetland.
We embraced the natural environment and our love of the outdoors during a day full of magic, make believe, fun and fantasy! Amongst the excitement were enjoyable experiences for children and adults alike, such as HallowGreen story time, sing-a-longs, spooky earth-friendly craft projects, best costume awards, ghostly games, and our very own art tables at the Oz Education stall.
The ever-popular food stalls of the weekly Green Square Markets dished out amazing snacks and meals as the live entertainment added a superb vibe to the day's excitement.
Thankyou to the Rotary Club of South Sydney for organising this wonderfully sustainable event that we were fortunate enough to be a part of. We look forward to the HallowGreen festival of 2015!