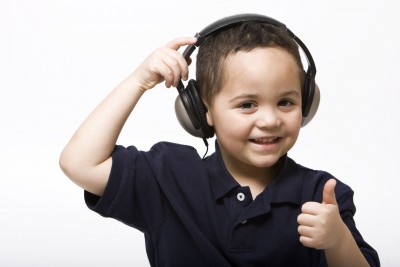 As part of our array of extra-curricular offerings, our hearing tests really do have to be one of the most important of the bunch.
We have teamed up with Ashleigh, from Hearing Tests 4 Kids, who screens all of our preschool children in the year before formal schooling by completing a comprehensive hearing test, which is fundamental to children's learning and development, so that we can assist families with any intervention needed early on.
As we know, hearing affects everything from listening and learning, balance and coordination, understanding and creating correct speech sounds, to assisting our  receptive information processing and supporting our peripheral vision.
Hearing is a hugely important part of the success of children's early development but is often missed throughout the early years until an obvious symptom is noticed as the child becomes older, when often it is quite late to begin rectifying and delays the child's ability to overcome the issues in a quick and timely manner for maximum learning.
An astounding 45% of children tested last year had some kind of abnormality in their ears.
Ashleigh's preschool hearing assessment includes Otoscopic investigation, Pure Tone Audiometry, Bone Conduction, Tympanometric assessment, a written report and a referral if required. Ashleigh also makes custom made swimming plugs for children who have had grommet insertion or recurrent middle ear concerns.
At Oz Education we believe that health comes first, so that we can all learn effectively. This is one of the ways that we ensure our children venture into primary school with the best tools for their future education. The hearing assessments are just one of the many offerings we have for your child alongside our dental and eye-sight assessments, bilingual classes, physical activity session provided by SportsTots and exclusive online access to our Reading Eggs and Mathletics subscriptions.
If your child is enrolled in our centres, they will receive the beneficial hearing assessment  service, and all others mentioned, on us!