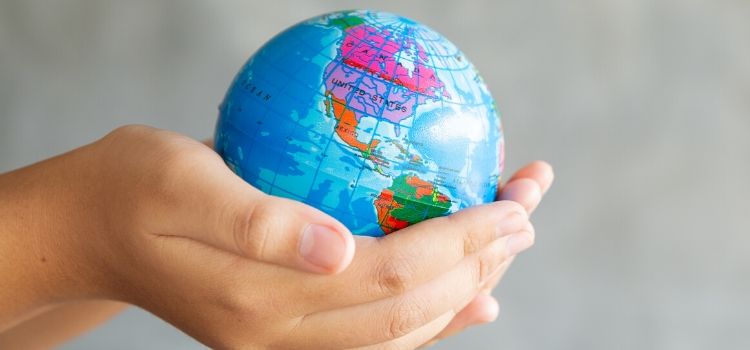 Happy Earth Day! Today, our children got busy with fun Earth Day activities that bring together art, science, music and creative art. They also explored different ways they can work together towards a cleaner and healthier planet with their educators and friends.
During visual art classes at our centres, our preschoolers had an exciting time creating abstract planet collages and paintings to show their support toward the theme of Earth Day 2020 – Climate Action. The art project was a fun way to spark discussion about caring for the earth while encouraging creativity.
Our children also discussed how they can recycle normal household items at home and at the centre into something useful. At our Tuggerah centre, our educators have recently recycled boxes and created custom size fun ball hoops that are suited to our little babies abilities and stage development needs, giving them plenty of opportunities to practice and develop their hand-eye coordination and gross motor skills.
"Earth day is celebrated at Oz Education as part of our Community Program which supports the three main pillars of the Early Years Learning Framework – Belonging, Being and Becoming," says Nishi Gupta, Centre Director for Oz Education Belfield. "Our children learn about the world around them and build a sense of belonging by actively participating in caring for their planet."
Join our children to protect our beautiful world by taking action this Earth Day and every day.