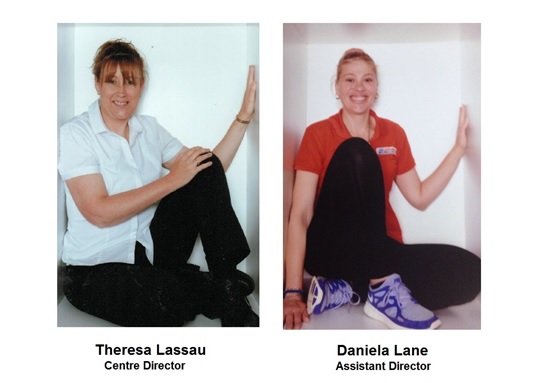 As the opening of our Miranda Centre fast approaches, Oz Education would like to announce to you our Centre Director and Assistant Director who are eager to meet all of the families that have joined us on this wonderful journey.
In preparation, we would like to take the time to introduce Theresa Lassau and Daniela Lane from Oz Education Engadine as they take on the roles of Centre Director and Assistant Director, respectively, at our Miranda centre.
Theresa has been a part of the Oz Ed family for 3 years and has successfully brought with her a wealth of knowledge and enthusiasm from the Engadine Centre. "I became the Centre Director to build on opportunities for children to grow, learn, achieve and to be a part of the most important years of their life. I look forward to starting this heart-felt journey with new families and experiencing the wonderful milestones that are yet to come."
Daniela joined Oz Education 2 years ago and has successfully lead teams of educators within the rooms and built her knowledge on the valuable experience she has enjoyed. "As an early childhood educator, I strive to develop strong relationships with all the children, their families and fellow educators in order to provide a safe, secure and happy environment for each child. This will allow for each child to achieve the best care possible and further develop in all aspects of their precious lives."
The Miranda Centre Open Day is scheduled to take place in the upcoming few weeks, stay tuned to find out more or contact our team on 1300 644 125.
Vacancies are limited so Enrol Today!