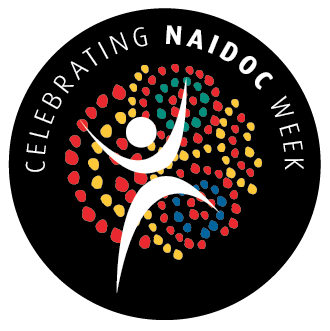 NAIDOC Week is celebrated in most education settings around Australia each year, but what exactly are we celebrating, if we are celebrating at all?
NAIDOC stands for the National Aboriginal and Islander Day Observance Committee.
Around Australia, it is a significant time for many Indigenous communities to commemorate history, celebrate culture, unify and share all of this with the rest of the nation.
So what does the week of NAIDOC mean for us? What and how should we communicate this important event to our children? How do we know if we are doing the week of observance justice in our practices?
The committee has made this all a little easier for educational settings like ours by providing a different focus each year, with a theme that can be used as a basis for learning and reflection…
This year's theme is 'Songlines – the living narrative of our nation'.
Songlines are the Dreaming tracks that crisscross Australia to trace the journeys of our ancestral spirits as they created the land, animals and traditional teachings by singing the land to life. You will recall seeing them in traditional Indigenous art.
Songlines are recorded in song, story, dance and art, and carry significant spiritual and cultural connection to knowledge, customs, ceremony and teachings, usually represented as intricate maps of land, sea and country.
Songlines are imperative to the preservation of Aboriginal and Torres Strait Islander cultural practices… And by presenting them to our children, we allow them to accept this amazing approach to upholding history as a true form of documenting the important information of the nation.
Children these days are usually only exposed to records of history and information through writing and texts, photographs and, sometimes, drawings; Songlines are a beautiful way to pass on history and information about Australia in a customary manner that encourages cognitive processing, creativity, research and discovery amongst our little ones.
By bringing this to the attention of our children regularly and using it as a means of learning consistently throughout the year, we can genuinely embed the acknowledgement and solidarity of our nation's communities and history into our practices and their lives, not only with Songlines, but with the thought-provoking themes given to us each year during this ever so important week known as NAIDOC.
How else can we ensure that we won't lose the history of the oldest continuing cultures on the planet if we don't involve the children of Australia?
Hopefully NAIDOC week gives a reminder each year to boost the efforts of all people to commemorate, celebrate, unify and share everything about our precious history.
Thank you NAIDOC week, for keeping us remembering.