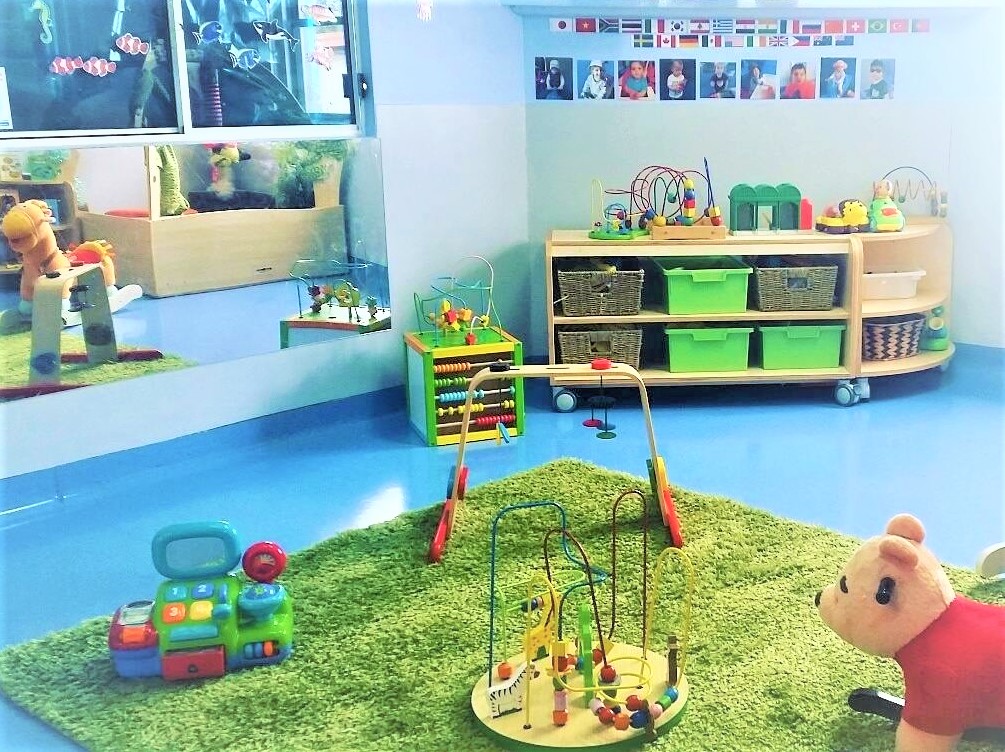 Oz Education Belfield is our very first centre opening in 1985. Our humble 38 place centre has a home like layout making for a comfy experience for children and educators alike. Located off Burwood Rd, our centre is central to shops, cafés and homes in Belfield. Our centre offers high security with a large playground to encourage physical activity and interaction with the outdoors, and 3 classrooms where children engage in our exciting curriculum and educational program.
We offer:
Care for children aged 6 weeks to 6 years old
Extended care hours from 7am – 6pm (all ages)
Preschool program hours 9am – 3pm (preschool group)
Monday to Friday (excluding all public holidays)
Bed Sheets
Oz Education Advantage Preschool Program
Children's annual portfolios
Enthusiastic, trusted educators
Government fee relief, CCB and CCR
4 daily healthy, nutritious meals (morning tea, lunch, afternoon tea, late snack)
Stimulating indoor & outdoor learning curriculums that cater for each age group
Educators are 'First Aid' and 'Asthma & Anaphylaxis' trained according to current regulation
Physical activity, fitness & wellbeing sessions via our friends at Sportstots, Kindy Active or Happy Feet
Chinese Culture Classes
On-site Dental, Sight & Hearing Tests
Exclusive online access to our interactive preschool program subscriptions to use at home and school for Maths and English
Belinda Aliaga – Belfield Centre Director
"Childhood is the most important stage in our life. To be safe and well cared for by people who share an understanding of what is important for your child is the key. I love that I have the opportunity to build on children's abilities and interests to help them grow and develop"
Address: 10 Downes Street, Belfield 2191
Phone: (02) 9642 8540
Hours: 7:00am – 6:00pm
Testimonials
Melissa
"This email is a long time coming. You and your team are so amazing! No matter what function you guys host, you all hold yourselves so calm and professional and despite the chaos, you all still take the time to talk to the parents- all done with a smile!
Despite that, every day when I drop Jude off and pick him up, your staff is always ready and willing to talk to me about his day and we seem to work well together to achieve what we need to in order for Jude to develop and we are both so happy when we are at your centre. Its lovely to have a mutual respect between me and your staff, a trait that can sometimes be hard to find in a parent/educator relationship!
Jude loves his teachers, even says they are his friends, so thank you to all of you for making Jude so happy every day and teaching him so many things that sometimes i just cant do.
We appreciate everything you all do for us, its such a relief for me when i go to work, knowing Jude is so happy and learning so much.
Keep up the good work!"
March 2018
John and Natasha
"Amelia will be so sad to leave such a wonderful place. The teachers and yourself have been amazing and made my little girl grow into a confident person. I couldn't recommend your centre enough. John and I would like to thankyou all from the bottom of our hearts and if we weren't moving to a further area she would be staying."
February 2018
Sheema
"I just wanted to say a big thank you to the director and the staff for looking after Finn for the last couple of years!
He is so fond of all of you and I think I've been spoilt by you guys too. Thank you once again for being his family away from home and looking after him like he was your own!"
October 2017
Nerida
"I can't leave Oz Education without saying thank you.
My Son Kingsley is among the graduates this year leaving after 5 years at Oz Education Belfied and I didn't want to leave without letting them know of my appreciation and gratitude to the staff there.
Thank you so much for being such a big part of Kingsley's life. It wasn't easy sending Kinsgley to day-care at 6 months old but instantly I felt comfortable after meeting the educators and have been lucky enough that they remained his educators in each room he has progressed over the 5 years. Kingsley has learned & developed so much thanks to these ladies, they are such an amazing team of educators and it's with credit to them that Kingsley leaves excited to go to Kindergarten as a smart, outgoing and confident boy.  "
January 2017
Asif
"Watching my children grow over the last 4 years at the hands of Oz Education staff has given me the confidence in knowing that not only are they in a safe environment, but rather a happy one. This year my 5 yr old will embark on a new journey at 'Big School', and I have no doubt that his self-esteem and confidence levels have been fostered by the wonderful team at the Belfield centre. Oz Education has truly allowed my two boys to feel like they are a part of a greater family and it is clear through their smiles that this centre is not only a 'school' where they learn and play, but rather a second home. "
January 2016
Saja
"I have been with Oz Education since the beginning of 2012, and for over 2 years now I have experienced nothing but warmth and professionalism from the staff. They have shown great care and have maintained an open communication with me on a daily basis on my children's progress. I am very pleased with the learning environment and walk away knowing my children are in great hands."
May 2014