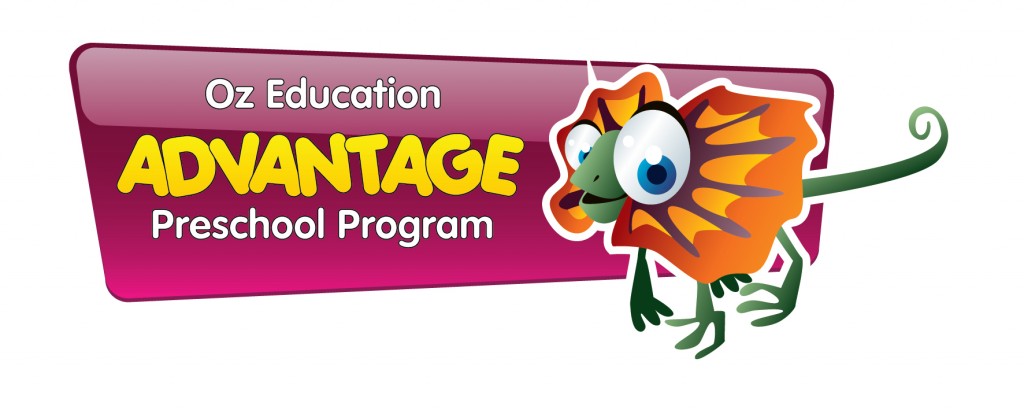 Choosing a preschool or kindergarten is an important decision as it will shape your children's development during their early years. Our Advantage Preschool Program is aimed at giving your child an exceptional early education that inspires learning, confidence and independence.
Trusted preschool for nearly 40 years
Since 1981, Oz Education has successfully helped many families prepare their children for school. Working in partnerships with local schools, we developed a customised preschool program that makes the transition a positive experience. Today we enjoy a strong reputation for providing the best outcomes for children through our Advantage Preschool Program.
Qualified preschool teachers
Our passionate educators and university-qualified teachers recognise the unique developmental needs and abilities of each child. They personalise learning based on world leading research and high quality standards:
They also continually develop new resources and innovative teaching tools that enable our preschoolers to learn more effectively.
Learning through Play
We offer stimulating play-based learning activities based on the needs and interests of each child. This approach inspires a love for learning which will shape the way they learn at school and for life.
Interactive, award-winning programs
We offer high-quality programs that help each child develop strong cognitive skills from an early age. They include:
award-winning Math Seeds and Reading Eggs programs
fun Mandarin lessons through songs, crafts and stories taught by qualified teachers.
In the final year, we offer structured preschool programs to prepare our children for the transition to the formal education setting at school. Learning is fun and suited to each child's abilities, which keeps your child engaged and keen to learn.

Sports, dance and fitness
It's not just about learning at Oz Education. We offer a wide range of opportunities for each child to discover their talents and blossom into confident, well-rounded and successful individuals.

Health and wellbeing
We offer a safe and nurturing environment to help every child grow and thrive. In addition, we  work with professional health practitioners to help every child stay healthy and adopt good habits which will carry with them well into their later years.

Supporting you all the way
We'll work with your family to cater to your child's unique needs all the way, from orientation to graduation. We'll cater to special dietary needs and provide you with daily updates on meal and sleep times, as well as learning outcomes via our App.
Parents and carers are welcome to be involved in their child's learning journey as well, by leading reading sessions, participating in community events. At the final term, parents are invited to attend information evenings with local schools to enable a smooth transition to school.
Flexibility when you need it
We understand that life can be unpredictable when you have to balance work and family life. Whilst our preschool runs from 9.00am to 3.00pm, we offer the convenience of early care from 7.00 am to 9.00 am and extended care from 3.00 pm to 6.00 pm when you need it. We also offer flexible  Full Day Session, 10 Hour Session or a 9 Hour Session to help you get the most out of your Child Care Subsidy.
Preschool places are limited. Don't miss out! Please call us on 1300 644 125 or contact us today.
Make an enquiry
You're welcome to call us 1300 644 125 or visit our centres located in: Alexandria, Auburn, Campsie, Homebush, Lidcombe, Miranda, Putney and Tuggerah. Meet our friendly staff to discuss your unique child care needs and find out more about our exceptional early learning programs.
Book A Tour
Why parents love our preschools:
Hear from John and Natasha
"Amelia will be so sad to leave such a wonderful place. Her preschool teachers have been amazing and made my little girl grow into a confident person. I couldn't recommend Oz Education enough. John and I would like to thank all the preschool staff from the bottom of our hearts."
Hear from Asif
"Watching my children grow over the last 4 years at Oz Education has given me the confidence that they are not only in a safe environment, but also a happy one. This year my 5-year-old will embark on a new journey at 'big school', and I have no doubt that his self-esteem and confidence levels have been fostered by the wonderful team at Oz Education. The preschool has truly allowed my two boys to feel like they are a part of a greater family and it is clear through their smiles that Oz Education is not only a 'preschool' where they learn and play but rather a second home. "
Hear from Andrew
"Our daughter has been at Oz Education  childcare for over three years. We looked at a couple of other preschools before settling on Oz Education, but we knew, as soon as we walked in, that it was the place we were looking for.
The staff are great and the  curriculum is sufficiently varied and stimulating, that often on a weekend, our daughter wakes up and wants to go to preschool again. It has been great to watch all the kids at the Oz Education grow and blossom alongside our daughter. Our daughter especially loves the Advantage Preschool program that Oz Education childcare runs."