40 years of Excellence in Educational Childcare
Established in 1981, Oz Education Early Learning Centres is a trusted name in early education and child care. We offer quality preschool programs and long daycare for children aged 6 weeks to 6 years old.
Our Tuggerah childcare centre is supported by caring, qualified educators who provide a stimulating learning environment where every child thrives and belongs.
Our centre is open 52 weeks a year, from Monday to Friday 6.30am to 6.30pm. To secure a place for your child, call us on 1300 644 125 or enrol today.
Programs that nurture your child's potential
Our holistic approach to early education not only enhances learning but develops vital cognitive, problem solving, physical and social skills that help each child become a well-rounded, successful individual. Here's why you'll love Oz Education.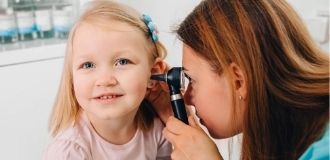 Health & Wellbeing
Comprehensive services include four well-balanced meals each day and on-site health assessments to ensure your child gets the best of care.

Early Learning
A stimulating, play-based curriculum that encourages creative exploration and learning.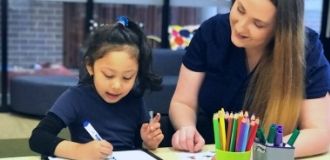 School Readiness
An exceptional structured preschool program that supports key learning math and literacy outcomes.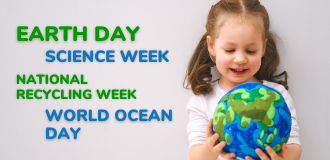 Community & Culture
Enriching community and cultural celebrations all year round.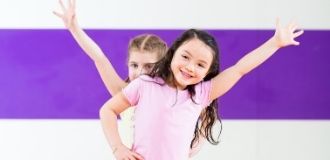 Dance
Complimentary dance classes for early Ballet, Hip Hop, Jazz and Rhythmic.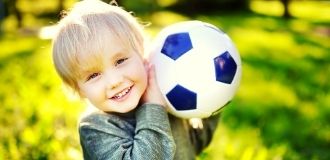 Multisports
Complimentary sports with qualified coaches – AFL, Hockey, Tennis, Cricket and more.
Take a look at our centre
What our parents say
Joel
"
My son started just over two months ago and I can not be any happier with this child care centre. The manager is always helpful and accommodating. The staff in his room are so loving towards my son, they are always greeting us with a smile when we walk in. He is so much happier in this centre and is thriving and learning so much! The chef even makes snacks for parents to have a quick breakfast after the rush to get our kids there. Hands down the best Central Coast child care centre I have ever been to. I highly recommend this centre to anyone."
Emma
"Oz Education Tuggerah is a beautiful child care centre with plenty of outdoor space. Their educators facilitate a friendly, safe, creative and nurturing environment. My daugther Lucy is happy and engaged, thanks to their child-directed approach to play and learning and their amazing preschool program. As a mother, I also enjoy seeing her form new friendships and develop helpful and vital healthy habits that is enabling her to thrive in her early years. For this I am very grateful."

Arna
"I highly recommend this day care centre. My son started with them  from the first day it opened. Words can't express how grateful I am to the loving, fun and caring educators in his room. The way they care for him is like I do. It's such a reassuring feeling when we drop him off to see him reach out to his wonderful carers as this shows me he knows he's in good hands!  He has also blossomed from learning so many great things through the preschool program. He's always happy when I pick him up and the food is absolutely scrumptious thanks to their talented chef. By far the best child care centre on the Central Coast!

Find our centre

Level 1 Home Co. Tuggerah, Wyong Road, Tuggerah l Phone: 02-4302 2348
Conveniently located on Wyong Road within Home Co. Tuggerah which is next to Tuggerah train station and the entrance to Pacific Highway. The entrance to M2 and Tuggerah Business Park is just a 2-minute drive away. Within Tuggerah Super Centre, you will have easy access to cafes, shops and a host of other amenities. The centre houses five air-conditioned classrooms and three large all-weather safe playgrounds to promote creative exploration, learning and physical activity.
Save – Free Subsidy Check
Maximise your childcare subsidy and save. Get your complimentary check today.
Save now
Keep in Touch
Subscribe to our eNews and receive regular updates, events and special offers.
Subscribe