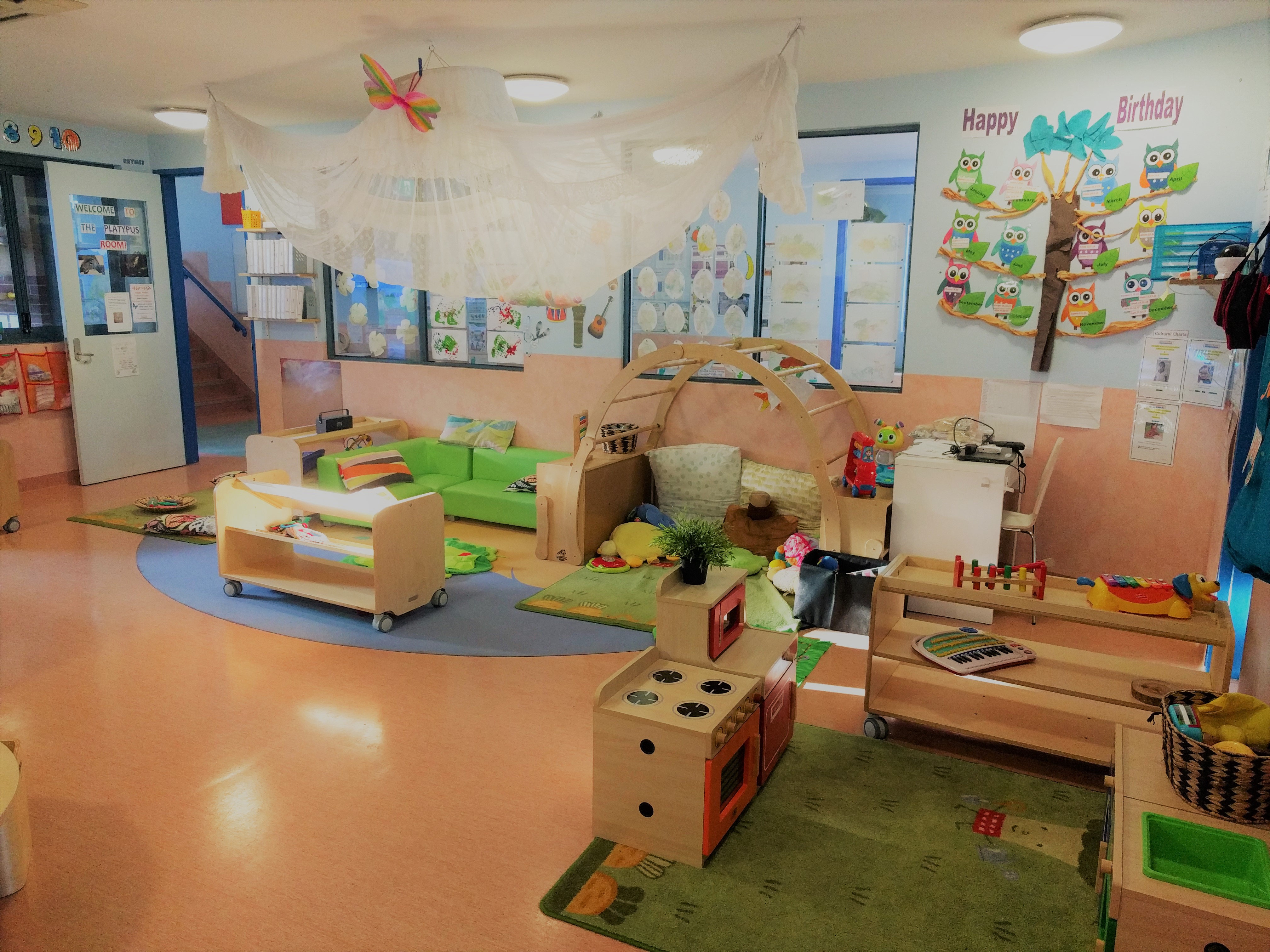 Conveniently located on the main street of Putney with local shops surrounding. Our 53 place centre has 2 playgrounds and 3 classrooms that encourage each child's development and learning. The on site drop off and pick up zone allows for ease of access amongst the buzzing Putney village. Our custom designed Oz Education Advantage Preschool Program took off here first, offering children the knowledge and confidence to transition effectively into primary school. Oz Education Putney has provided incomparable childcare since the centre opened in 1994. Having a strong relationship with the ever growing community of Putney and continuity of care is one of our highest priorities.
We offer:
Care for children aged 6 weeks to 6 years old
Extended care hours from 7am – 6pm (all ages)
Preschool program hours 9am – 3pm (preschool group)
Monday to Friday (excluding all public holidays)
Oz Education Advantage Preschool Program
Nappies
Bed Sheets
Children's annual portfolios
Enthusiastic, trusted educators
Government fee relief, CCB and CCR
4 daily healthy, nutritious meals (morning tea, lunch, afternoon tea, late snack)
Stimulating indoor & outdoor learning curriculums that cater for each age group
Educators are 'First Aid' and 'Asthma & Anaphylaxis' trained according to current regulation
Physical activity, fitness & wellbeing sessions via our friends at Sportstots, Kindy Active or Happy Feet
Chinese Culture Classes
On-site Dental, Sight & Hearing Tests
Exclusive online access to our interactive preschool program subscriptions to use at home and school for Maths and English
Kathryn Mikan – Putney Centre Director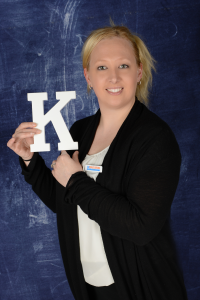 "Early Childhood is one of the most crucial stages in our life. I believe that every child has a right to learn and is unique with each possessing their own special qualities. As an early childhood educator I strive to contribute towards an effective learning environment that is welcoming, safe, comfortable, positive, stimulating and unbiased."
Address: 79 Charles Street, Putney 2112
Phone: (02) 9808 5288
Hours: 7:00am – 6:00pm
Testimonials
Leesa
"It takes me a long time to convince my daughter, to come home with me! That's how much she loves Oz Education Putney!
Not only does she have a great time, and every day I ask her what she did she always responds with "I had fun!", but I know she is learning lots which is evident when she comes home asking lots of questions and telling me new things. But mostly I am so happy and proud of the bright little person she is blossoming into, which is a lot of thanks to the caring, educationally conducive and happy environment that Oz Education Putney provides.
I don't know where I would have been without their understanding and support through-out the past 3 years and absolutely LOVE the teachers there!"
March 2018
Steve and Amy
"To Kathryn, James and the Oz Ed staff,
Thank you so much for such a lovely afternoon today. You all went to so much effort with the children's performances, the catering and the present for each child. Everyone did such a wonderful job!
We have also loved looking through the girls portfolios and we really appreciate all the time and effort that would've gone into each one. It's such a lovely thing for us parents to have to be able to see what the kids get up to each week.
We couldn't be happier with the staff and the whole environment at Oz Ed and we thank you so much again."
December 2017
Christine
"Earlier this year we were concerned about how our child would go with the transition from the Platypus group to the Koalas. However, we were pleasantly surprised and are ever so thankful to the staff in the nursery room for preparing him the way they did in achieving a smooth transition. A huge thankyou to you all! We thoroughly enjoyed reading through the parent's resource folder, a wonderful gift which informs us of our child's achievements throughout what was a very big year for us. We appreciate the effort and time that went into building the folder."
December 2015
Sarah
" I just wanted to take the time to let you know how happy I've been with the Putney centre. The staff there are amazing! I can see the genuine warmth and care they have over the kids. I was really stressed out over the last childcare with the lack of supervision and care they provided but I can honestly say I have no doubts or worries leaving my kids at this centre, which is really important to me. I truly appreciate all their hard work and dedication."
May 2015
Kylie
"We have been with Oz Education Putney for almost 3 years now and have our 2 children in their care. We have always felt that our children are cared for as if they were with family. The centre is not so big that the children become a face in the crowd, and not so small that they have limited social interaction and facilities- it really is just the right size for the staff to know each child and their family. The centre has an excellent education program, vibrant learning and play environments and absolutely wonderful staff! We could not be happier with our choice!"
August 2014

Andrew
"Our daughter has been at Oz Education Putney for just  over three years. We looked at a couple of other centres before settling on Oz Ed, but we knew as soon as we walked in that it was the place we were looking for. The staff are great and the curriculum is sufficiently varied and stimulating that often on a weekend our daughter wakes up and wants to go to kindy again. It has been great to watch all the kids at the centre grow and blossom alongside our daughter. Our daughter especially loves the "Kindy Active" program the centre runs."
April 2014